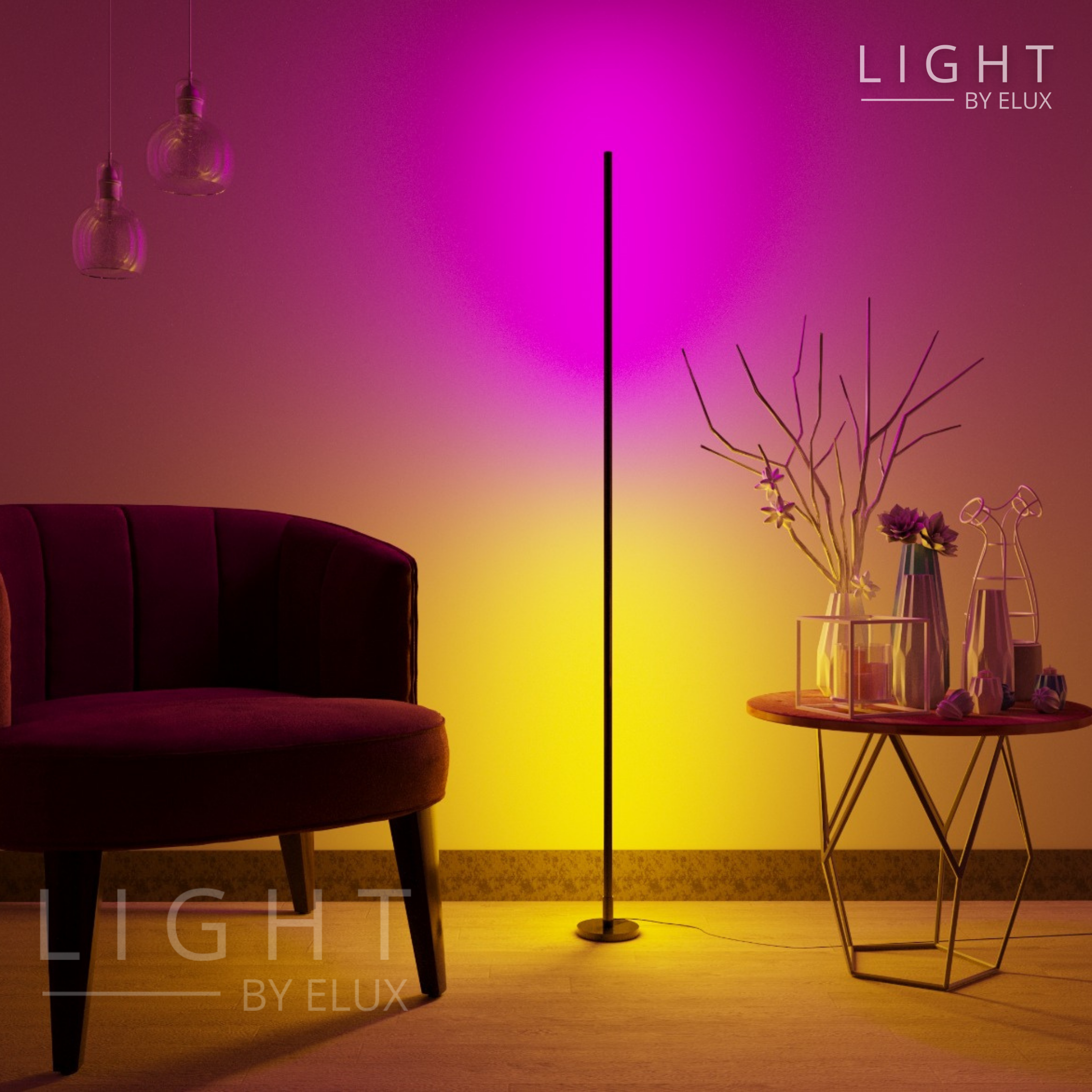 "More than a Lamp - Lighting Perfection" 
Truly a work of art. Provide new life to any room with spectacular light to set the perfect ambience.
True innovation in a minimalist package. There are many imitators but there is only one Aura Lamp - from Light by Elux
SHOP AUTHENTIC.
SHOP ELUX.
Verify Authenticity here.
1+ Million Colours
360+ Multi-Colour Effects
Remote Controlled
Control and Sync Multiple Lamps with One Remote
Stop/Start/Pause Function
Increase/Decrease Speed of Lighting Effects
Dimmable
24 Month Warranty
 For the Aura Smart Lamp - click here.
DON'T PAY FOR SHIPPING
We have established exclusive shipping agreements with Worldwide freight carriers including DHL & FedEx that allow us to offer FREE Fast Shipping by both land and air to almost any country in the World. Pay for the product, not the shipping!
Click here to check our Shipping Details.
ELUX SATISFACTION GUARANTEE™

Customer satisfaction is our #1 priority. That's why we offer our Elux Satisfaction Guarantee™. If you're not 100% satisfied with your purchase for any reason, please contact us and we will do what is necessary to make it right.
WORLD CLASS CUSTOMER SERVICE
The Elux Design Customer Service Team is fast, friendly, and more than willing to help you out with any questions you may have. We are committed to responding to all questions within 24 hours.
Designed in Canada to light the World 💡
1+ Million Colours
360+ Multi-Colour Effects
Remote Controlled
Control and Sync Multiple Lamps with One Remote
Stop/Start/Pause Function
Increase/Decrease Speed of Lighting Effects
Dimmable Light
Remote Controlled (RF)
100-240V (suitable worldwide)
20 W / 50 Hz
Height - 56" / 142cm
Base Diameter - 7.75" / 19.7cm
Cord Length - 68" / 172cm
US/UK/AUS/EUR plug included (Universal AC adapter)
We have established exclusive shipping agreements with worldwide freight companies including FedEx & DHL that allow us to offer FREE Fast Shipping by both land and air. That way you pay for the product, not the shipping!

DON'T PAY FOR SHIPPING  

 

UNITED STATES:

Economy (FREE) - via FedEx International 4-7 days

Express - via FedEx International Express 2-5 days

 

CANADA:

Economy (FREE) - via Canada Post 3-7 days

Economy - via Canada Post Xpresspost 1-5 days

  

UK & EUROPE:

Economy (FREE) - via FedEx International 4-7 days

Express - via FedEx International Express 2-5 days

 

AUSTRALIA:

Economy (FREE) - via FedEx International 4-7 days

Express - via FedEx International Express 2-5 days

 

REST OF WORLD*:

Economy (FREE) - via FedEx International 5-8 days

Express - via FedEx International Express 3-6 days

 

Days are considered working days from the time of shipment. Non-working days include weekends, Canadian holidays, and holidays in any country of transit.

Other carries such as Canada Post, FedEx, UPS, or DHL may be used when appropriate to ensure shipping times are as fast as possible to our customers.

*These times do not apply to Russian orders. For shipping time to Russia, please review this page.

 

For more information, check our Shipping Policy.

 

DON'T PAY FOR SHIPPING
Aura Floor Lamp
Sale price
$179 USD
Regular price
$229 USD
Choose options